Strategy Air Sit-Stand
From it's durable frame and concealed cable management to its versatility and operator ergonomics, the Strategy Air Sit-Stand delivers everything you'd want in a 24/7, 365 console.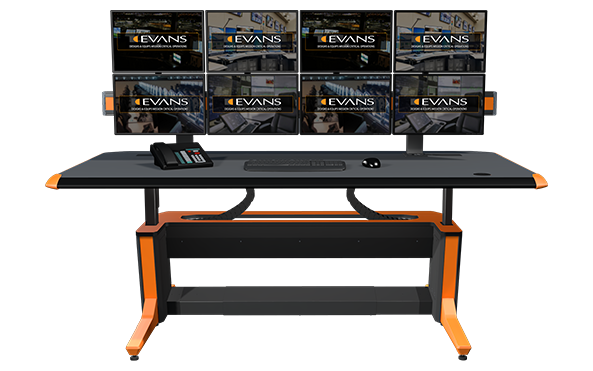 Technology Agnostic
The Strategy Air Sit-Stand offers incredible flexibility when it comes to your technology infrastructure. In a remote server scenario, the innovative cable management system allows the console and operator to be free from IT infrastructure and unsightly cables. In a more traditional room, there are several different PC and thin client mounting options available to work with, so as not to lose the sleek desired aesthetic.
Configurable
Don't let it's modern design fool you, the Strategy Air Sit-Stand is still highly configurable to improve workflow and increase collaboration between workstations. As a stand-alone unit or part of a custom workgroup, Strategy Air Sit-Stand console provides enough flexibility to fit perfectly into any command and control room environment.